Individuality is our inspiration
We all want to choose what's important to us and celebrate our differences. That's why we created Farm2Me.
Inclusion
Our people bring their own unique identities, cultures and passions to work each and every day.
Farm2Me is a celebration of what makes each of us… us. Every difference, every new, unique model of human being, makes our team stronger. We want all our people to be proud of everything they are and bring those passions with them to work.
Our Employee Resource Groups make sure we follow through on our commitment to an inclusive workplace.
Each of our ERGs are employee formed and centered around common experiences that support the overall objectives of the Diversity, Community & Inclusion team.
ERGs actively give back to the employees, the community, and the brands. Farm2Me has 9 amazing ERGs for employees to join, and we're looking to create more.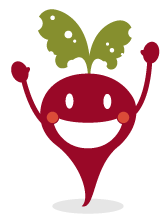 About us
Learn about our company of one-offs and one-of-a-kinds.
Our culture