Our culture, your career
Inside and out, Farm2Me supports mission-driven brands.
Culture
No matter who you ask, the answer is the same: what makes Farm2Me different is our people
When you're growing fast, our culture is the essential communal fuel that makes us unstoppable, every day.
Our Values
These five core values are inherent in every member of our team
Come Hungry
This is all about mindset. Work isn't work when you arrive with a desire to learn fast, constantly self-improve and unleash your own potential.  Also, you get a ton of samples, sooo...
Carry Each Other
We're driven, yes, but not to beat the next person. We're driven to have each other's back at all times, and to bring everyone to the table, transparently and professionally supportive.
Drive Undeniable Performance
Everyone – and we mean everyone – at Farm2Me has a role in the undeniable growth we generate for brands and the movement. It's the one and only reason we're here.
Respect People, Privacy, Ideas
The "&" was left out by design — we believe respect should be guided but never be limited.
Bounce Back
Building new products, companies, and categories is not for the fainthearted. We meet each challenge with grit and gusto. And we never stop moving forward.  We've been a part of this movement from the beginning, and its our role to continue to steer it in the right direction!
Farm2Me team put a lot in; they deserve a whole heap in return. Our big-hearted benefits package is designed around our diverse and eclectic group.
Farm2me allows you to shop from 22,000+ local food makers + farms right to you. Choose from the best local farmers and food makers, all researched and hand-selected for you, picked and prepared fresh upon order.
If you're anywhere in the world, a store, a buyer, a chef, or even a bride looking to make your wedding pop - we'll hand select small farms and small batch products near you, and deliver your goods to your door -- for free (read: free delivery)! -- or you can pick them up from many of the local makers.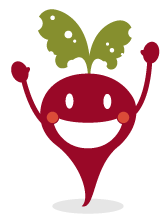 About Us
Learn about our company of one-offs and one-of-a-kinds.
Diversity & Inclusion
Use left/right arrows to navigate the slideshow or swipe left/right if using a mobile device