Get Involved
We've spent the last 12 years developing programs and opportunities for you to get involved in a variety of ways.  From a national community for emerging brands and civic leaders looking for a place to start, we invite you to explore our work and dive in.
We're building a team that anyone can join. And we hope you'll be a part of it.
Explore
Upcycled Food Alliance
Take action to help the leaders reducing food waste around the world and the grassroots leaders working to educate us.
Fellowship
Meet the 2022 class of Fellows -- 20 rising stars from around the world who are working alongside their communities to solve important public problems in creative and powerful ways. 
Girls Opportunitiy Alliance
Take action to help female entrepreneurs around the world and the grassroots leaders working to provide opportunity to the next generation.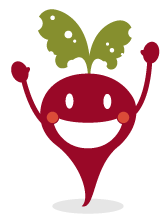 Brands
Learn about the largest network of emerging food & bev brands, to connect with decision-makers, and connect with those who've done it before.
Retail Buyers
Learn about our eclectic group of one-offs and one-of-a-kinds.
Volunteer
Get on the list to volunteer at events, community gatherings, and other Network happenings.
Internships
Learn more about the Network's Internship program, including future application opportunities.
Jobs
See the latest job openings in the Network.
Investors
Use left/right arrows to navigate the slideshow or swipe left/right if using a mobile device